Chinese Culture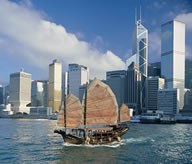 So what exactly is culture? The answer depends on you. However, it is not what culture IS that makes it so important and fascinating; it is what it means and what it represents. A culture defines and sets something apart from everything else. It makes something unique and therefore meaningful, not only to itself but also to the diversity of the world. A culture brings awe and inspiration as well as interest and curiosity.


For thousands of years, the Culture of China has attracted and moved many people from all over the world, being so unique and one-of-a-kind as well as elegant and inspiring. The Chinese Culture, a culture that has evolved for thousands and thousands of years, contains rare beauty and enchantment with history. It has drawn so much interest that it is integrating with other cultures. Have you ever eaten fried noodles or kung po chicken at a local Chinese restaurant? Or have you ever seen the traditional style of the ch'i-p'ao used for blouses and dresses? You might have even watched Mulan, Disney's new animated film based on a Chinese folk tale. The Chinese Culture has played an important role in world society, and in China itself.
With such a long history and old-living civilization, the Culture of China offers much more than anything or anyone could possible receive. For any country, and especially China, it is impossible to explore every little aspect of its culture. However, this site contains and explains general areas of the Chinese Culture for you to explore, the areas that have touched and lived across the world, the areas that best define China.
The Chinese Culture has shown that China has become what it is capable of becoming. And with many many years still laying ahead, will the Culture of China offer even more?


How China is changing Hollywood
Hollywood films are increasingly showing the influences of Chinese cinema, says director Zhang Yimou.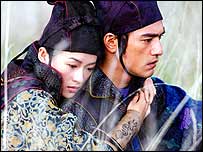 Thanks to his two international hits, Hero and House Of Flying Daggers, Zhang is one of China's most high-profile directors.
The particular style of martial art in these pictures, termed wushu, has cropped up in a number of US movies - most notably in Quentin Tarantino's Kill Bill films, he says. [read more]